Episode 2: Bobby Weed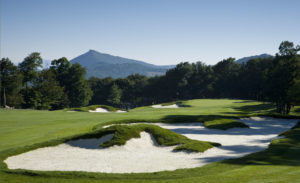 Bobby Weed joins Derek Duncan on the latest edition of the Feed the Ball podcast. Join us as Bobby talks about how he learned from Pete Dye that all good golf courses are built in the field, the joy of getting back on the bulldozer, his recent work at The Medalist Club in South Florida (home of Tiger Woods, Dustin Johnson, Rickie Fowler and others), how he's continually imagining ways to challenge the TOUR players who practice and play there and elsewhere, designing on less than spectacular sites and the key ingredient to a successful golf design project.
And please stay tuned to the end to listen to Bobby share a personal matter that's had a profound effect on him and his family, and a special foundation he's set up to help.
Listen here to Derek Duncan discuss Tom Coyne's "A Course Called Ireland" with hosts Rod Morri and Adrian Logue of the iSeekGolf Podcast.
Twitter: @feedtheball
Instagram: @feedtheball
Feed the Ball on iTunes, Stitcher Radio and Google Play
The post Episode 2: Bobby Weed appeared first on Feed The Ball.