Episode 23: Mike Nuzzo Part 1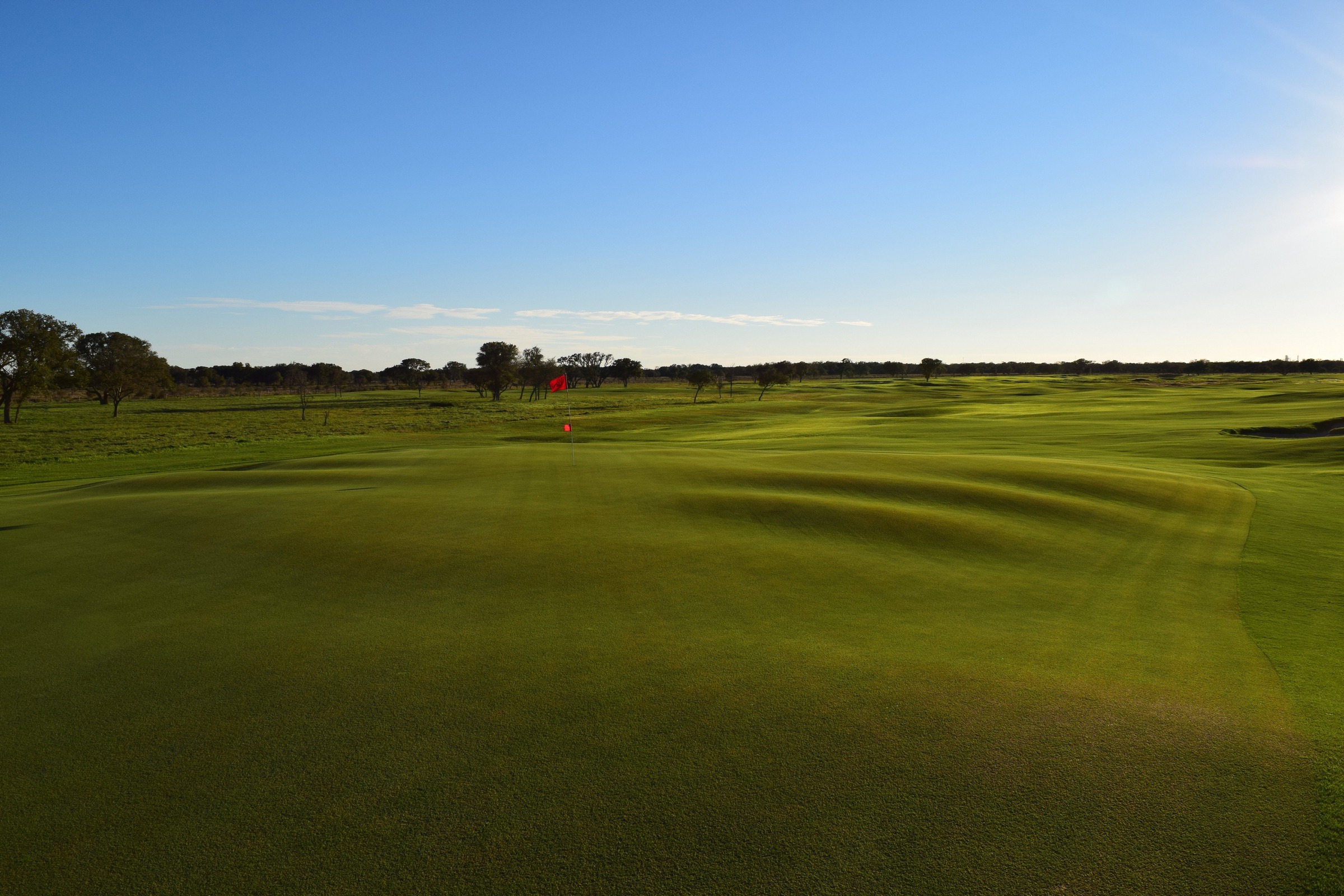 Mike Nuzzo seemed to have struck gold when he was hired by a wealthy Texas businessman and rancher to build an ultra-exclusive golf course intended only for the client's personal use. For almost three years, Nuzzo, a first-time architect, and Don Mahaffey, a turf and irrigation specialist, coaxed out a wide, bouncy and fascinating 18-hole creation that became Wolf Point Ranch, one of the most acclaimed and secretive courses in the U.S. The experience has given Nuzzo a unique perspective on golf design as he finishes his next project, the equally creative Grand Oaks Reserve outside of Houston featuring a full 9-hole course, a 1,000-yard 9-hole short course and an innovative putting course.
In Part 1 (part 2 here) Mike talks about how he left his career in aerospace engineering to pursue golf course architecture, identifying with the music of your children, tips on getting the best golf course photos, transitioning from New Jersey to Houston, learning architecture through great public courses, how CAD applies and doesn't apply to golf design, the long and difficult juggling act required to maintain clients and the benefits of not being perceived as "fancy."
Twitter: @feedtheball
Instagram: @feedtheball
Feed the Ball on iTunes, Stitcher Radio and Google Play
Listen here to Derek Duncan discuss Tom Coyne's "A Course Called Ireland" with hosts Rod Morri and Adrian Logue of the iSeekGolf Podcast.
The post Episode 23: Mike Nuzzo Part 1 appeared first on Feed The Ball.