Episode 3: Bill Coore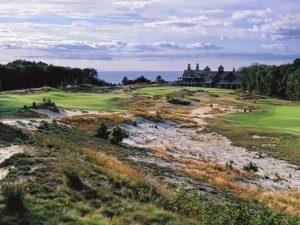 In this episode of Feed the Ball, Derek Duncan speaks to Bill Coore, who along with design partner Ben Crenshaw and their team of shapers has built a collection of what are considered to be some of the greatest golf courses of the last 60 or 70 years. Bill shares his thoughts on life and death situations in the field, working on some of the most spectacular golf settings to come online since the 1920 or '30's, the pressure he feels to maximize the potential of landscapes like Sand Hills and Sand Valley, dogsitting for Pete and Alice Dye, the gift of a mother's encouragement, a spectacular new opportunity in the linksland of Scotland and what you can offer him if you happen to encounter him poolside at a resort.
Listen here to Derek Duncan discuss Tom Coyne's "A Course Called Ireland" with hosts Rod Morri and Adrian Logue of the iSeekGolf Podcast.
Twitter: @feedtheball
Instagram: @feedtheball
Feed the Ball on iTunes, Stitcher Radio and Google Play
The post Episode 3: Bill Coore appeared first on Feed The Ball.