Episode 37: Brian Curley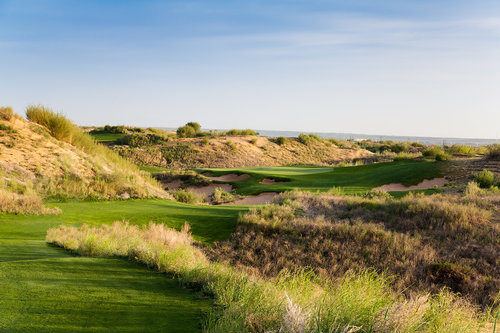 Brian Curley began his golf course architecture career working on a number of Pete Dye courses for Landmark Land Company. There he met another Dye protégé, Lee Schmidt, and the two combined forces to form the company Schmidt-Curley Golf Design. Since the 1990's they've built courses all over the U.S. and throughout the world, and for the last 20 years Curley has been occupied with a large number of major golf construction jobs in Southeast Asia, including most of the 22 courses at China's Mission Hills resort. Now handling the majority of the firm's work, Curley has numerous new projects on the books at some intriguing and diverse golf sites in Vietnam and Myanmar.
Curley joins the podcast to talk about how growing up on the Monterey Peninsula spoiled his view of challenging golf, cutting his teeth on PGA West and working on other big golf communities during the 1980's, the connection between premium golf courses and premium real estate prices, making the economic decision to dive fully into the Chinese golf market, projects without budgetary limits, bowl of spaghetti routings, Shadow Dunes as a precursor to Sedge Valley, using Feng Shui to determine suitable golf properties, the freedom of working with hands-off clients and the untapped potential of some extraordinary future international golf sites.
See Ryan Farrow's photos of the NLE Dalu Dunes course here.
Twitter: @feedtheball
Instagram: @feedtheball
Feed the Ball on iTunes, Spotify, Stitcher Radio and Google Play
Listen here to Derek Duncan discuss Tom Coyne's "A Course Called Ireland" with hosts Rod Morri and Adrian Logue of the iSeekGolf Podcast.
Outro music: "China" by Red Rockers
The post Episode 37: Brian Curley appeared first on Feed The Ball.