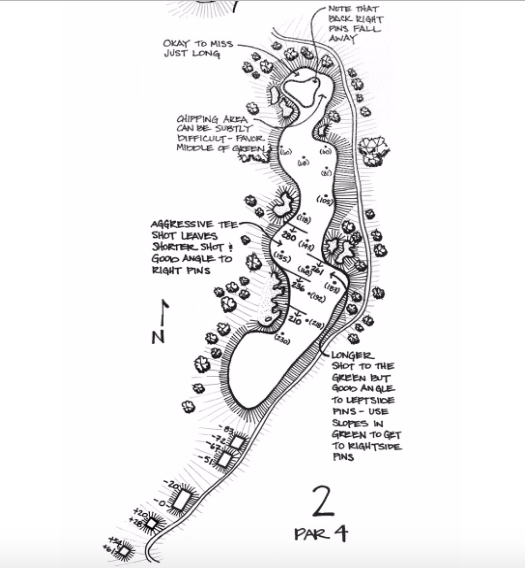 Tripp Davis is arguably the most skilled amateur player among active architects. He helped the University of Oklahoma win a National Championship in the 1980s and has been a ranked amateur for most of his adult life, even reaching the quarter finals of the 2009 U.S Mid-Amateur. Fluent in both original design, remodels and historic restoration, Davis has created notable new courses (Grand Elk Ranch and Club, Colorado; Old American, Texas) and continues to revive important historic courses like Oklahoma City Golf & Country Club (Maxwell/MacKenzie), Spring Lake (Thomas/Tillinghast), Engineers (Herbert Strong) and Deepdale and Meadow Brook (Dick Wilson).
Tripp and Derek talk about how the "belief" mentality is vital for aspiring architects, the role of self-confidence in designing golf courses, whether having an innate artistic sense (the "eye") is paramount, the inversion of the Dye-Fazio "difficulty" quotient, the way Dye and Coore use ground slopes differently, the difference between copying versus finding inspiration in others' work, the relevance (or non-relevance) of strategic thinking to modern professionals, the possibility of the PGA TOUR losing its entertainment value and his thoughts on how the days of building new courses on new sites has essentially ended for most architects.
Listen to Derek, Rod Morri and Adrian Logue discuss all things golf on The Good-Good Golf Podcast, a weekly/bi-weekly new podcast at TalkinGolf.com
Derek joined Tom Dunne on the McKellar Podcast, to talk about his story in Volume 2 on Dave Axland–listen here and here.
Finally, read about some of Derek's favorite public golf courses at UKGolfGuy.com
Twitter: @feedtheball
Instagram: @feedtheball
Feed the Ball on iTunes, Spotify, Stitcher Radio and Google Play
The post Episode 57: Tripp Davis appeared first on Feed The Ball.