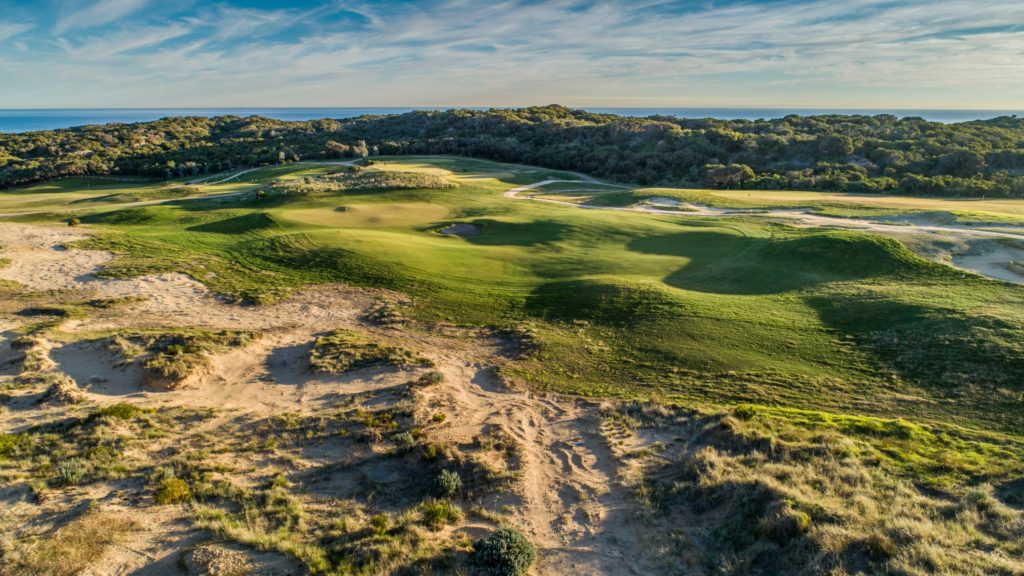 Brian Schneider joined Tom Doak's Renaissance Golf Design in 2002. For the last 17 years he's played a vital role creating some of this generation's greatest golf courses around the world: Ballyneal, Old Macdonald, Cape Kidnappers, Rock Creek Cattle Company and others. He was the lead design associate on Barnbougle Dunes, Dismal River Red, Grand Saint Emillionnais Golf Club in France and, recently, the Gunnamatta Course at The National in Australia. He's also a highly respected consultant and restoration specialist for esteemed clubs like Hollywood (New Jersey) and Garden City (Long Island).
Brian joins Derek to discuss highlights from 2019, the intention behind a 6,000 yard/par 68 course at Sand Valley, what makes the courses of Walter Travis so strong, the unique allure of the French designs of Colt and Simpson, when it might be more appropriate to remodel an old course instead of restore it, when it stops making sense to try to make a design appear natural, the difference between grass growers and those that present playing surfaces, how each Renaissance Design member feeds off the skills of the others and what it takes to be on a Tom Doak shaping crew.
Check out photos of Llanerch (and other places) on Brian's Instagram feed.
Listen to Derek, Rod Morri and Adrian Logue discuss all things golf on The Good-Good Golf Podcast, a weekly podcast at TalkinGolf.com
Derek joined Tom Dunne on the McKellar Podcast, to talk about his story in Volume 2 on Dave Axland–listen here.
Finally, read about some of Derek's favorite public golf courses at UKGolfGuy.com
Twitter: @feedtheball
Instagram: @feedtheball
Subscribe to Feed the Ball on iTunes, Spotify, Stitcher Radio and Google Play
The post Episode 63: Brian Schneider appeared first on Feed The Ball.