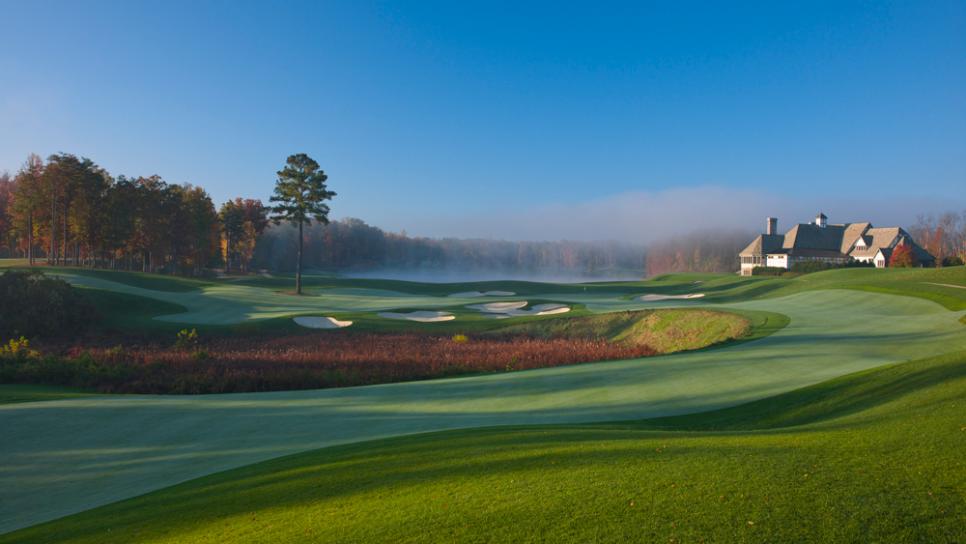 Lester George was an artillery officer in the U.S. Army who rose to the rank of Lieutenant Colonel. In the late 1980s, already into his 30s, he made a career switch to golf design, setting up a business in his native state of Virginia. In the mid-1990s he was introduced to a magnificent property outside Richmond that he would eventually develop, along with legendary Virginia amateur player Vinny Giles, into Kinloch Golf Club, now one of Golf Digest's 100 Greatest Courses and the state's number one ranked course. George has restored numerous Golden Age designs in the mid-Atlantic states and has also worked in locations from Florida to Texas to Connecticut and Japan. He later followed up the success of Kinloch with the brawny, exuberant, rough-and-tumble Ballyhack near Roanoke.
George joins the podcast to talk about:
–Getting jobs he was told he had no chance of getting;
–Sequencing pars in a routing;
–The importance of being able to read terrain;
–The development of Kinloch and Ballyhack;
–The forensic work used to recreate the Seth Raynor features at the Greenbrier's Old White Course;
–Potential upcoming projects on a sand mine in Chicago, river bluffs in Virginia and a new 22-hole Raynor template-hole design.
Listen to Derek discuss the book "The Match" by Mark Frost in the Good-Good Golf Podcast Book Club edition.
Subscribe to Feed the Ball on Apple Podcasts, Spotify, Stitcher Radio and Google Play
Twitter: @feedtheball
Instagram: @feedtheball
The post Episode 70: Lester George appeared first on Feed The Ball.