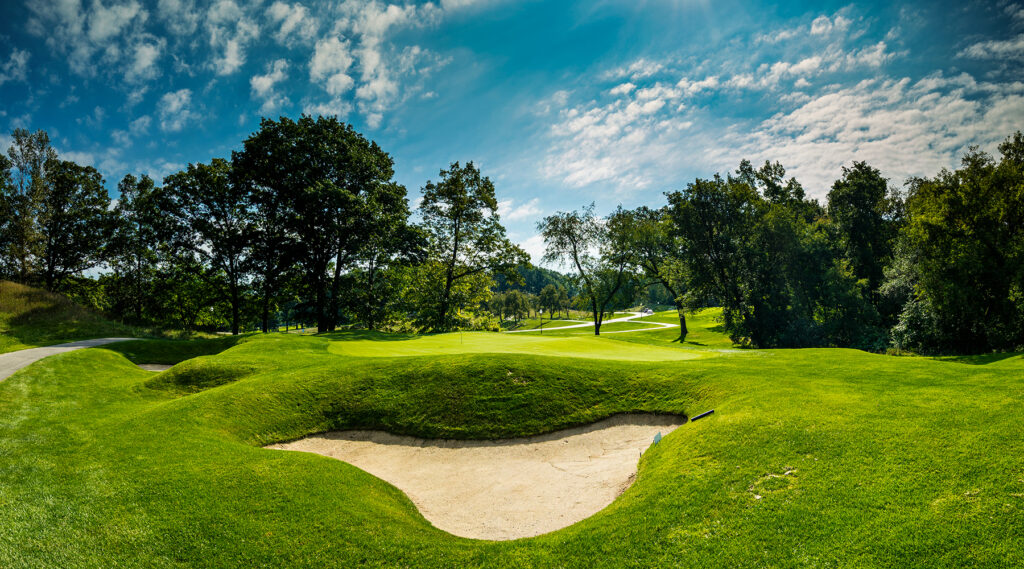 Golf architect Chris Wilczynski has bridged two distinct eras–that of the course-a-day, turn and burn construction frenzy of the 1990s and 2000s, and now the current period of "slow" golf with its focus on boutique operations and club restoration. He began his career as an associate with Arthur Hills, one of the busiest designers of golf and real estate development. Since 2010 he's operated his own Michigan-based business and conducted prominent renovations of courses like Warwick Hills in Michigan and Chautauqua Golf Club in New York, as well as several new designs including Esplanade at Azario near Sarasota, Florida, opened in 2020.
Wilczynski joins the Feed the Ball podcast to talk about:
–Teaching his class at Michigan State about golf construction and renovation during the time of Covid-19;
–The most important factors in getting hired by clubs and clients;
–Restoration vs. Renovation;
–How golf course construction in the 1920s and construction today are both similar and different;
–The "unifying vision" of Arthur Hills courses; and
–The consequences of building small greens.
Listen to Derek discuss the book "The Match" by Mark Frost in the Good-Good Golf Podcast Book Club edition.
Subscribe to Feed the Ball on Apple Podcasts, Spotify, Stitcher Radio and Google Play
Twitter: @feedtheball
Instagram: @feedtheball
The post Episode 71: Chris Wilczynski appeared first on Feed The Ball.