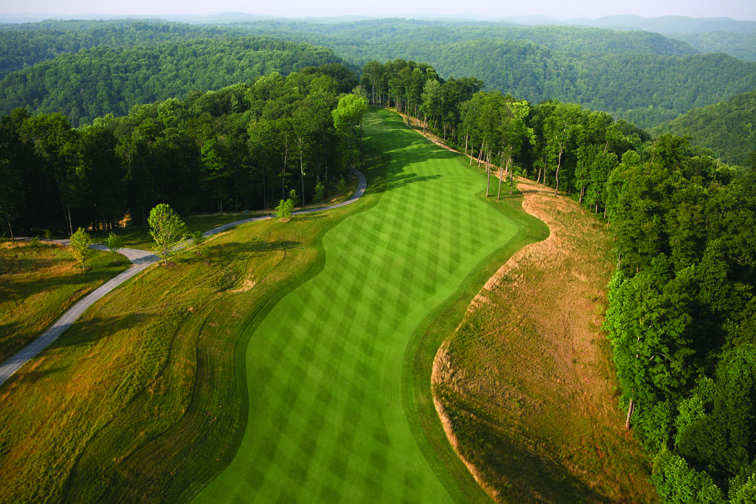 Few people in golf have had as rich or wide-ranging life in golf as Donald Steel. He began his career as the golf reporter for London's Sunday Telegraph in 1961, memorably covering, as a rookie writer, Arnold Palmer's back-to-back Open Championship wins at Birkdale and Troon. A few years later, while continuing his reporting duties, he joined the architectural firm of Cotton, Pennink and Lawrie, assisting in dozens of new designs and remodels throughout the U.K.
After opening his own firm in 1987, his design business flourished and he built a string of prominent new courses like the Carnegie Club at Skibo Castle in northern Scotland, the Abaco Club in the Bahamas, and Cherokee Plantation, The Vineyards on Martha's Vineyard and the Highland Course at Primland Resort in the U.S. At 83, Steel has largely retired from golf architecture but he continues to be one of the profession's wisest, most knowledgeable and most gentlemanly figures.
Steel joined Derek Duncan via Skype from London to discuss growing up during the London Blitz, what era he thinks had the greatest balance between equipment technology and skill, playing in the President's Putter, his recollections of Bernard Darwin, the quality of golf writing in the 60s and 70s vs golf writing today and the unique challenges of building golf in various countries and climates around the world.
A video of Steel's unique Le Tecina course at La Gomera on the Canary Islands.
Listen to Derek Duncan discuss "The World Atlas of Golf" and Donald Steel's contribution on the Good-Good Golf Podcast.
Listen to Derek discuss the book "The Match" by Mark Frost in the Good-Good Golf Podcast Book Club edition.
Subscribe to Feed the Ball on Apple Podcasts, Spotify,Stitcher Radio and Google Play
Twitter: @feedtheball
Instagram: @feedtheball
The post Episode 72: Donald Steel appeared first on Feed The Ball.