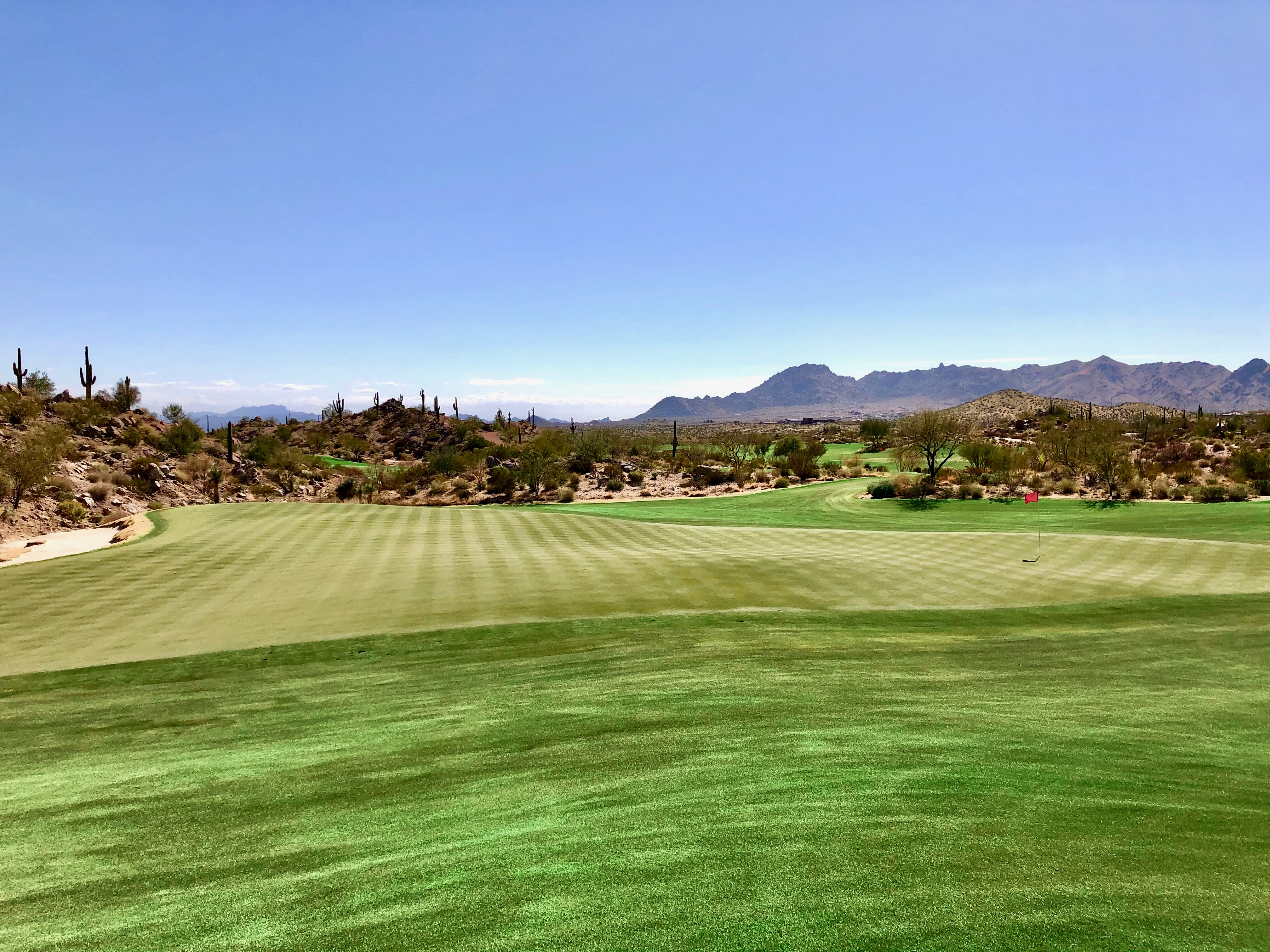 In a limited amount of original work, David Kahn has proven to be one of the most creative, courageous and expressionistic golf course architects working today. Along with partner Tim Jackson, the other half of Jackson Kahn Design, he's reimagined the shaping and visage of the historic Dunes Course at Monterey Peninsula Country Club, built an artistic and technical tour de force with The Other Course at Scottsdale National, as well as the world's most outlandish (and fun) short nine-hole course at the same facility (The Bad Little Nine). What consumes him most, however, is the rapidly declining health of his twin daughters, Amelia and Makenzie, who each suffer from a fatal neurological disease known as CNL3 juvenile Batten Disease.
David joins Derek to talk about the emotional toll of caring for his daughters as they lose the ability to speak, walk and see, the shock of their diagnosis four years ago, and how he and his wife, Karen, have created the Fore Batten Foundation to raise awareness and money to fight the disease through one of golf's largest and most prestigious online auctions, with bidding available for rounds of golf at America's greatest and most exclusive courses.
He also discusses the grueling curriculum of a landscape architecture degree, modifying Robert Trent Jones' work at Eugene Country Club, his interest (or lack of) in historical restoration, hiding cart paths, finding a golf course owner with means (Bob Parsons at Scottsdale National) but also knowing what to do with the gifts of land and money, and the extreme luxury of complete creative freedom.
Read more about the Kahns and the Fore Batten auction in my recent Golf Digest story here, and in Alan Shipnuck's original story on the family from 2018, here.
Listen to Derek Duncan discuss the book "The Match" by Mark Frost in the Good-Good Golf Podcast Book Club edition.
Subscribe to Feed the Ball on Apple Podcasts, Spotify,Stitcher Radio and Google Play
Twitter: @feedtheball
Instagram: @feedtheball
Photos: Cover page: the par-3 3rd at Scottsdale National; above: the sensational 18,000 square foot 17th green at Scottsdale National.
The post Episode 74: David Kahn appeared first on Feed The Ball.