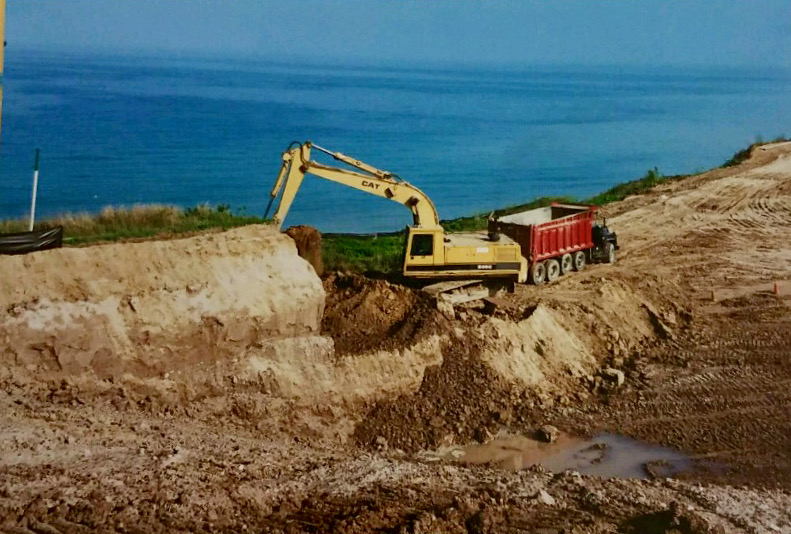 Is it possible we take Whistling Straits for granted? Of all the spectacular builds in the history of golf, from The Lido to Calusa Pines, very little is spoken about how Pete Dye and Herb Kohler transformed flat farmland and an abandoned Army airfield into the wild, multilayered Irish-looking golf course gouged into the bluffs of Lake Michigan that is the 23rd ranked course on Golf Digest America's 100 Greatest Courses ranking. How did Dye do it?
Mike O'Connor can tell us. While Dye is known for beginning the careers of many current designers and course builders, very few knew him like O'Connor did, who worked as Dye's construction manager at a multitude of courses for over 25 years, including running the job at Whistling Straits. He essentially lived on site for several years, and in this podcast he shares his insight and recollections of what it was like to build the course, and what it took to pull off one of golf's most dramatic land transformations. He also shares stories about working side-by-side with Dye, meeting and developing a friendship with Kohler, what the virgin property was like, discovering live rounds of aerial ammunition on site, how the course evolved from conception, the origins of the out-of-character par-5 5th, and one very strange but discarded idea for the famous par-3 17th.
View my narration of Golf Digest's "Every Hole at Whistling Straits"
Subscribe to Feed the Ball on Apple Podcasts, Spotify,Stitcher Radio and Google Play
Twitter: @feedtheball
Instagram: @feedtheball
Derek Duncan discusses the breakdown of Golf Digest America's 100 Greatest Courses list with Aaron Abrahms and Jimmie James on the Golf Nuts Podcast, Episode 15.
Photo: Early days at Whistling Straits (courtesy of Miike O'Connor).
The post Episode 76: Making Whistling Straits appeared first on Feed The Ball.