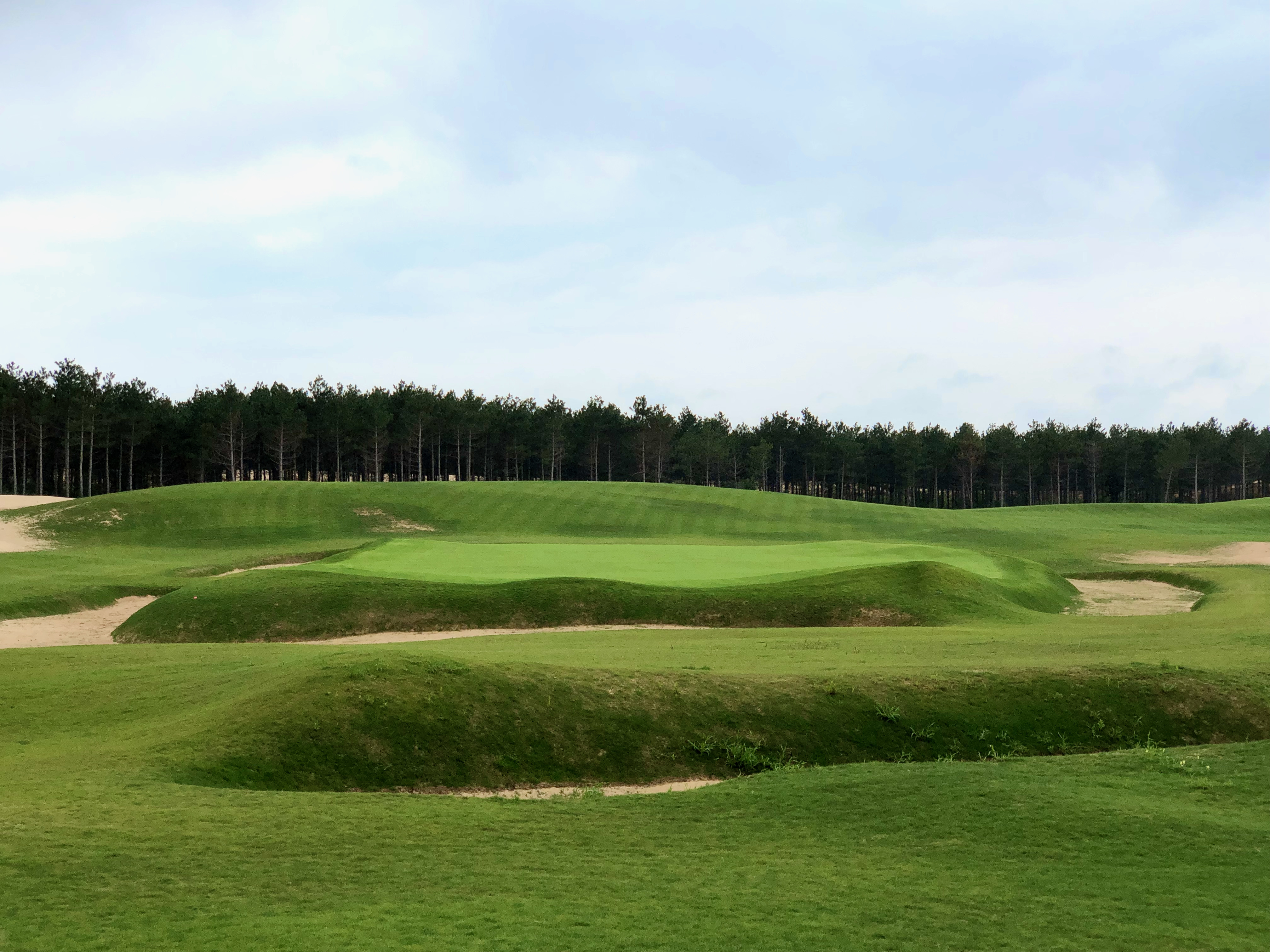 In this Feed the Ball podcast, we get deep into some Wisconsin golf talk with golf course architect Craig Haltom. Haltom joins Golf Digest architecture editor Derek Duncan to discuss recreating C.B. Macdonald's The Lido at Sand Valley, how GPS technology has the potential to change the way courses are preserved and finished, how he located the Sand Valley property over a decade ago and brought it to the attention of Mike Keiser, renovating a municipal course in Madison with a crew of talented designers, the power potential of adventurous practice putting greens, and his new 18-hole course, The Club at Lac La Belle outside Milwaukee.
Photo, above: The par-4 5th, "Cape" at The Lido in Wisconsin. Cover photo: the wild par-3 4th at The Club at Lac La Belle.
View my narration of Golf Digest's "Every Hole at Whistling Straits"
Subscribe to Feed the Ball on Apple Podcasts, Spotify,Stitcher Radio and Google Play
Twitter: @feedtheball
Instagram: @feedtheball
Derek Duncan discusses the breakdown of Golf Digest America's 100 Greatest Courses list with Aaron Abrahms and Jimmie James on the Golf Nuts Podcast, Episode 15.
The post Episode 77: Craig Haltom appeared first on Feed The Ball.