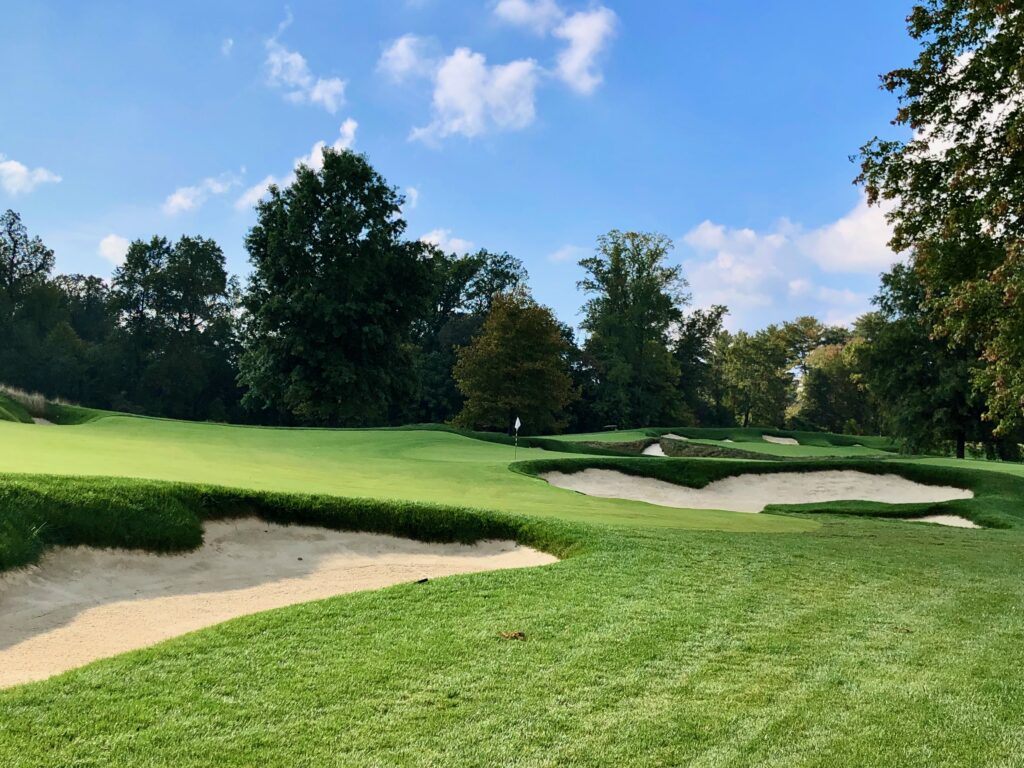 In just the last several years, designer Andrew Green has played a prominent role in guiding back to their founding architectural spirit a number of prominent major championship courses, including America's 100 Greatest Courses fixtures Inverness Club, Oak Hill East and Congressional Blue. He's also brought back to life the most interesting features that had faded from over a dozen other clubs in the U.S. and Caribbean. His current work includes restorations of another 100 Greatest course with major championship heritage, Scioto Country Club in Ohio, and Second 100 Greatest ranked courses Wannamoisett in Rhode Island and East Lake in Atlanta, home of the Tour Championship.
Green joins the Feed the Ball podcast to talk to Derek Duncan about these projects, how he got his break as a solo designer, the line between renovation and restoration, projecting bold design and restoration visions to clubs, the excitement and the personal connection he feels when working with clubs with older architecture, and what we can learn about the game from the great writer-architects of the past.
Photos: Above, the par-4 8th at Congressional's Blue Course (Derek Duncan); title page, the par-4 6th at Oak Hill's East Course (Evan Schiller).
View the latest in the Golf Digest Every Hole at series with "Every Hole at Oakmont"
Subscribe to Feed the Ball on Apple Podcasts, Spotify,Stitcher Radio and Google Play
Twitter: @feedtheball
Instagram: @feedtheball
Derek Duncan discusses the breakdown of Golf Digest America's 100 Greatest Courses list with Aaron Abrahms and Jimmie James on the Golf Nuts Podcast, Episode 15.
The post Episode 79: Andrew Green appeared first on Feed The Ball.