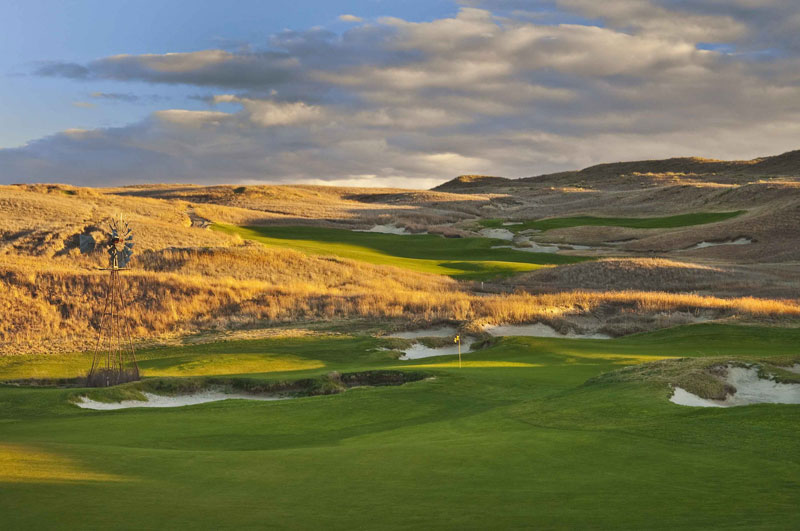 Chris Cochran began his career building golf courses for Jack Nicklaus in the mid-1980s. With over 100 international projects completed, he is Nicklaus Design's longest tenured senior design associate, and since the early 90s has arguably been the most significant mover behind Nicklaus Design's global operation.
Cochran sits down with Golf Digest architecture editor Derek Duncan and golf course builder Jim Urbina to discuss his career working side by side with the Golden Bear. Specifically the conversation veers to Cochran's love for hands on field work, the dynamics of interacting in the design process with Nicklaus, how Nicklaus valued a high "player's IQ" in his design team, the early Nicklaus way of designing holes tactically through the lens of shot values, the shift into more artistic design and an intriguing new project in south Florida called Panther National that will allow for a rare degree of originality.
PHOTOS: Homepage–The par 4 5th at Quivira in Cabo San Lucas (nicklaus.com); above–Dismal River's White course in Mullen, Nebraska (nicklaus.com).
View Derek's latest narration in the Golf Digest Every Hole at series with "Every Hole at The Country Club"
Subscribe to Feed the Ball on Apple Podcasts, Spotify,Stitcher Radio and Google Play
Twitter: @feedtheball
Instagram: @feedtheball
Derek Duncan discusses the breakdown of Golf Digest America's 100 Greatest Courses list with Aaron Abrahms and Jimmie James on the Golf Nuts Podcast, Episode 15.
The post Feed the Ball Salon Volume 21, ft. Chris Cochran appeared first on Feed The Ball.